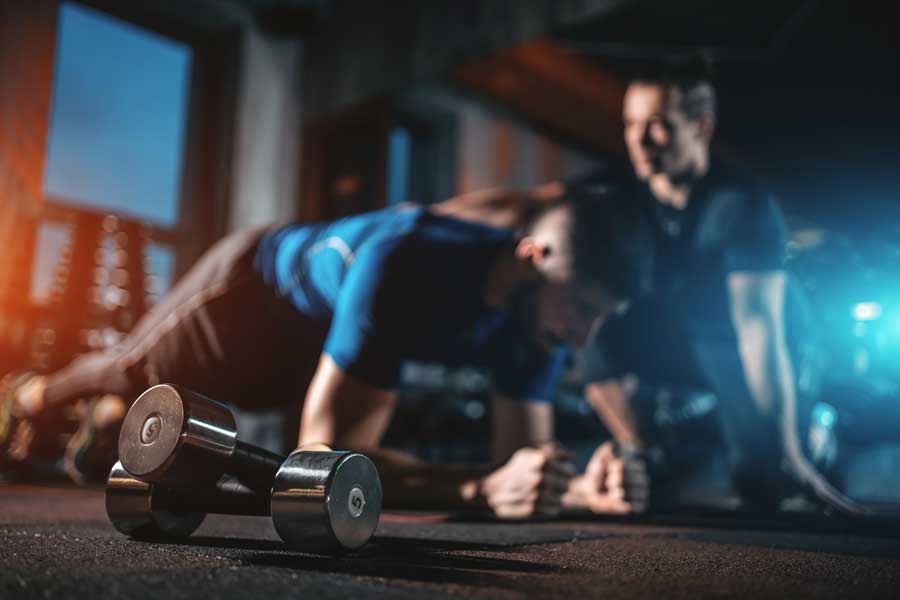 People with all sorts of fitness goals can benefit from the help of a personal trainer. But choosing the right personal trainer can make all the difference in the world. Not everyone's training and communication styles match up and, let's be honest, some trainers just stink. Before you waste a bunch of effort and a bunch of money on a personal trainer that you don't mesh with, use this guide to help you choose a good trainer.
Know What Your Goals Are
Different trainers will have different fitness areas that they are proficient in. So, the first way to set yourself up for success is to identify your goals before you start looking for personal trainers. Are you interested in getting stronger? Do you want to lose weight? Are you running your first marathon soon? Are you interested in getting into powerlifting? Knowing what your goal is will greatly help you when it comes time to find the right personal trainer to help you meet that goal. If powerlifting is your interest, check out our powerlifting team here!
Know What You Need from a Trainer
Once you have identified what your fitness goals are, then you can determine what you need from a trainer. If your goal is to run a marathon, you might need a trainer that can work with you until the date of your marathon. If your goal is powerlifting, you may only need a few sessions to train you how to hit a deadlift, squat, or bench with proper form.
Then you should know what training style you need. Some people need fun, engaging workouts with lots of hands-on training. Other people thrive off a no-nonsense training style. Whether you need tough love or cheerleading, there is a trainer out there that matches your style.
Warning Signs to Watch Out for
There are tons of great trainers out there, but there are also some duds. Sometimes a trainer's failing to meet your needs goes beyond a difference in training style. Which is why we want to share a couple warning signs to keep an eye out for.
They don't listen to you.
They don't ask you about past injuries.
They don't ask about your nutrition.
They don't tell you their background and qualifications.
They don't set your expectations.
Ultimately, hiring a personal trainer can help you reach your fitness goals successfully. If you know your goals, needs, and know what to watch out for, you can pick a trainer that is perfect for you.
At Junkyard Training, we have several qualified and experienced trainers. Stop in our facilities and discuss your goals with them to find the right fit!