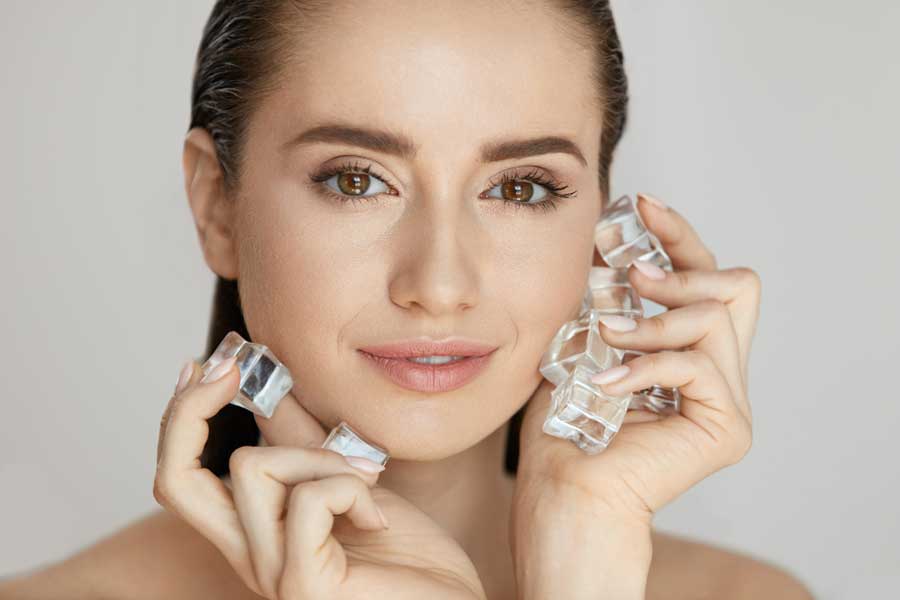 Many are familiar with the ways that cryotherapy can benefit them regarding pain management and performance recovery. If you are not, be sure to check out our blog on the subject! But an area that may not immediately come to mind when it comes to ways that cryotherapy can benefit you is that of aesthetics. Did you know that we have different cryo based services that can help with fine lines, cellulite, and targeted fat reduction? Well, we do! And today we want to discuss a bit more in detail how cold therapy can help you reach the look you have been striving to achieve.
Cryotoning
Have you been trying, yet struggling to lose those last few inches? If that is the case, then cryotoning may be right for you. Cryotoning works by targeting stubborn fat and exposing it to extremely cold temperatures. Of course, a professional will be applying the treatment and no harm is caused to the skin itself. Rather, it works by deadening the underlying fat cells in any given area using the power of freezing temperatures. These dead fat cells are then flushed naturally through your body's lymphatic system in a matter of weeks. Ultimately you can expect to lose several inches off the targeted area after a recommended four sessions. With the help of cryotoning you can bid farewell to spare tires, bat wings, and a pant size or two.
Cryoaesthetics
Say sayonara to Botox and hello to Frotox because cryotherapy is also gaining momentum in the world of aesthetic treatments. With cryo facials, people can see noticeable reduction in fine lines, freckles, and eye bags. Cryo facials also aid in jump starting collagen production, leaving you with a more youthful skin appearance. In addition to facials, cryotherapy can be used to dramatically reduce the appearance of cellulite and stretchmarks.
All these results can be achieved with treatments that last a mere 90 seconds to 5 minutes. If you are someone with a packed schedule, you can still find time to treat yourself with the help of cryotoning and cryoaesthetics. If you have more questions or would like to discuss pricing and packages, don't hesitate to give Junkyard Training a call. We would love to hear from you!